Are you a new yoga student? Or maybe you're just curious about checking out a new style? Either way, this article is a great guide for you to learn more about the various yoga class styles we offer at The Yoga Center Retreat.
1. Vinyasa Yoga Style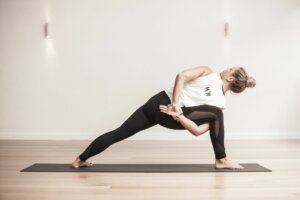 What:
The yoga style "vinyasa" literally means "arranging something in a special way." Moreover, this definition is given because in vinyasa you "arrange" your body in a way that links breathing and movements in specific sequences. Vinyasa classes generally combine postures and sequences from various styles of yoga. With a dynamic flowing sequence of yoga postures linking breath and movement, you'll cultivate awareness while building core strenth and flexibility.
Who:
Vinyasa is excellent for all levels. 
2. Hatha Yoga Style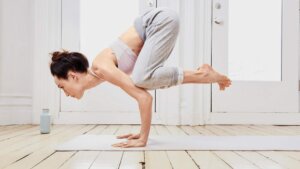 What:
In Sanskrit, the word "hatha" means effort — the effort required to engage in a physical practice. Additionally, Hatha is a general yoga style that emphasizes various movements. A Hatha class will lead you on a journey to unite body, mind and breath, and take your yoga into deeper, more meaningful places.
Who:
Hatha is a great for all levels and those looking to get a good workout. 
3. Iyengar Yoga Style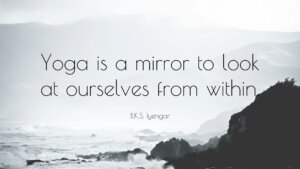 What:
This yoga style was created by B.K.S Iyengar–one of the most important gurus, and it emphasizes precision, alignment and the use of props.
Furthermore, in Iyengar, students may hold postures for long periods of time, and do not progress to harder postures until students are absolutely physically and mentally prepared. Align and unwind. This method of yoga emphasizes precision, alignment and use of props.
Who: If you would like to focus on the body alignment aspect of yoga, then Iyengar is for you! 
4. Kundalini Yoga Style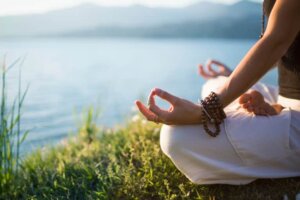 What: 
Kundalini Yoga focuses on awareness, intuition, and actions to elevate one's consciousness. Moreover, it includes āsana (physical postures), prāṇāyāma (breath work), meditation, mudrā (hand positions), mantra (chanting), and restorative relaxation (śavāsana).
An interesting fact about Kundalini is that it was created in the 1960's as an alternative to people taking LCD. Because of this, it's supposed to make you experience intense feelings, as it activates energy centers throughout the body.
Who: If you are looking to increase your energy,  if you like a challenge, and enjoy the thrill, then this class if for you! 
5. Ashtanga Yoga Style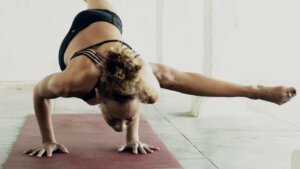 The Ashtanga Yoga Style is a set of sequences that are repeated every week, and has various levels of these sequences that you advanced to as you become more experienced. 
Additionally, Ashtanga emphasizes a lot of quick movements, as well as flexibility and strength. Because of this, your body and mind will no doubt feel elevated after Ashtanga.
Who: Ashtanga is excellent for anyone looking for a fast-paced yoga challenge. 
6. Yin Yoga Style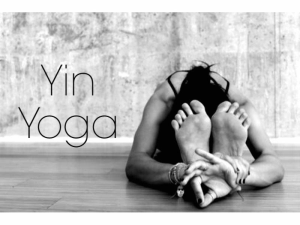 What: 
The Yin Yoga style is a more slow-paced version of yoga. Yin is a meditative yoga, consisting of poses that are held for longer periods of time (3-5 minutes). Longer holds help nourish and strengthen connective tissue, which opens up the mind and body, and brings out your inner spirit. 
Who: Great for people who want to release stress/anxiety and slow down. 
7. Restorative Yoga Style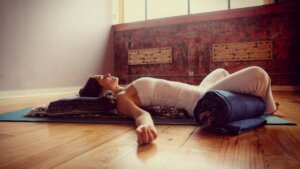 What: 
Restorative Yoga is all about self-healing, as it allows the body to enter a state of recovery. Moreover, Restorative Yoga also calms the nervous system, and boosts the body's immunity. In this yoga style, many props and modifications are provided as well! 
Who: If you are in need of healing, looking to destress and release anxiety this class is just for you! 
8. Prenatal Yoga Style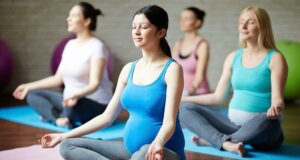 What: 
As the name suggests, prenatal yoga focuses on the mind and body of women who are pregnant. Furthermore, according to the American Pregnancy Association, prenatal yoga "also helps pregnant women to develop proper breathing and relaxation techniques for easier and more comfortable labor."
Who: This class is perfect for pregnant women who need time to relax and focus on themselves and their soon-to-come children.
---
Now that you're a yoga style pro, we invite you to come and flaunt your skills at The Yoga Center Retreat! Learn more about what classes we offer at