we train the best yoga teachers
For over 25 years, we've been training the most sought-after yoga teachers in Minnesota. We believe that the best yoga happens when you discover who you are as a yogi and share it with the world. We are a Yoga Alliance Registered Teacher Training School and home to the longest-running program in Minneapolis. To learn more, email Jennifer Gray to setup a free information session.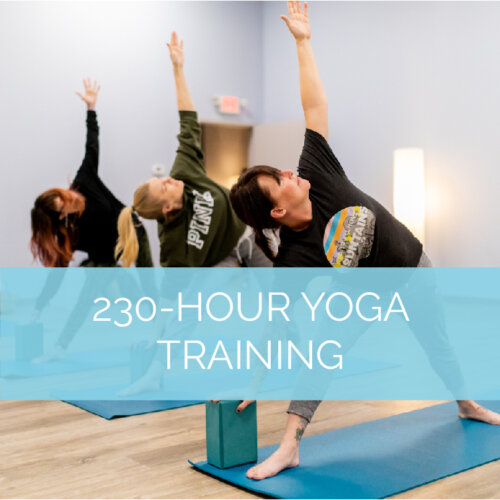 Our 230-hour yoga teacher training program explores ancient yoga practices like asana, pranayama, and meditation and shows you how to apply them to a modern world. You'll graduate feeling empowered and inspired to bring your unique yoga to the world.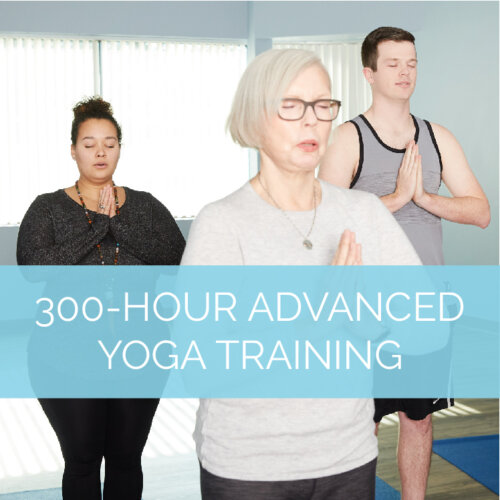 Take your yoga teaching to a whole new level with our 300-hour advanced yoga training program. Go deeper into your understanding of human anatomy, the energy body, sequencing for energetic effects, and how to teach to special populations.
To learn more about our Yoga Teacher Training, email Jennifer Gray to setup a free information session.
Exposure to a wide variety of yoga styles and lineages
Seasoned teaching faculty with years of experience who are masters of their specialties
Hands-on experience with bringing yoga's ancient practices to the modern world
A comprehensive, high-quality curriculum developed over the past 20 years
A training format that meets the needs of adult learners with busy lives
The opportunity to explore who you are as a yoga teacher and develop your own unique teaching voice
Emily Wright
The 230 hour yoga teacher training was a phenomenal experience for me! This is such a well-rounded program–it's stacked with a wide array of incredible teachers, a strong set of core classes, and a large variety of technical sessions and workshops. At the beginning of the nine months, I had no intention to actually become a teacher. I just wanted to heal and deepen my practice. But at the end of the program, somehow, I could actually see myself as a yoga teacher. Jen Gray knew what she was doing when she created the curriculum. My classes were primarily taught via zoom, and I found the convenience of it all to be lovely. I thought I would miss out on the in-person aspect, but it worked quite well and they were still able to cultivate a wonderfully healing and supportive community. I would highly recommend this program to anyone! What a game changer.
Roberta
I am getting amazing training with a great group of women and men and I am building more confidence as a teacher. The expectations of students is high, but so is the level of support.
Amy B.
This program has provided in-depth knowledge of yoga and yogic practices from all different view points. I cannot find another program that provides this type of information. All the teachers are kind, and supportive, wonderful mentors for someone looking to become a yoga teacher or just expand their knowledge. I would and have recommended this training to everyone I know or have met who is interested in a deeper understanding of yoga.
Briana H.
I'm 3/4 of the way through the Yoga Teacher Training Program and it's been stellar. When I talk to my friends who have gone through other YTT programs in the cities, I can tell that the breadth and depth of this course (in addition to the super knowledgable instructors) is setting me up much better for success in expanding my own personal practice and as I start to teach classes. The only thing I would have done differently is take the course sooner.
Jordan N.
This isn't just a yoga studio but an amazing community to be a part of. There is always a friendly face excited to see you when you walk through the doors. There is such a wide variety of yoga classes available and the teachers are amazing. I can't recommend this studio enough for anyone looking for a true, authentic yoga studio and a wonderful community to go with it.
Jess S.
The Yoga Center Retreat feels like a second home to me. Jen Gray and the rest of the wonderful team have brought together a phenomenal yoga community. I am in the 230 hour yoga study program and am very pleased with my education and how it is enhancing my personal practice.
Bethany B.
A brand-spanking new beautiful studio – top notch instructors and extremely welcoming to all bodies and abilities. There is an amazing variety of classes and workshops for any interest in yoga you might have. The owner Jennifer Gray is always welcoming and super happy to see her students show up here. Lovely boutique with the best selection of wellness books, essential oils, mats and props. Tons of easy parking and a convenient location for those who travel in and around the Excelsior Blvd/St. Louis Park area.
Anastasia G.
I love the wide variety of instructors, backgrounds, and perspectives. It is such a calm and inviting space. I leave every time with a bit more calm and a little more wisdom.
THE YOGA CENTER RETREAT IS A YOGA ALLIANCE REGISTERED SCHOOL