Prenatal Yoga at The Yoga Center Retreat
Our founder, Jennifer Gray, is an expert in prenatal yoga and has been teaching for over 22 years. Jennifer did yoga while pregnant and is deeply tied to the benefits prenatal yoga provides physically, mentally, and emotionally for soon to be mothers. Her passion for yoga for pregnant women inspired her to create a sequence of Yogic Meditation and Pranayama (breath work) for labor and delivery along with a prenatal yoga practice during pregnancy taught at The Yoga Center Retreat, JAI Prenatal classes.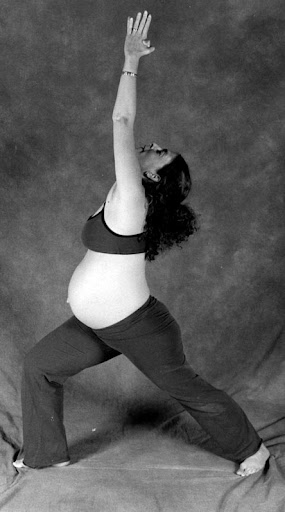 Our prenatal classes utilize meditation and pranayama (breath work) for childbirth preparation, as well as asana (yoga poses) for strength and flexibility. JAI Prenatal Yoga is a unique program that helps pregnant moms develop peaceful tools to use throughout pregnancy that also translate into the birthing room. Each class explores meditation, visualization, pranayama (breathing technique), vocal toning, and asana to gain confidence in these tools to allow your intuition to drive your birthing experience.
JAI means "hurrah or victory" in Sanskrit (and combined are the first initials of Jen's 3 kids). JAI Prenatal yoga honors all styles of birthing from C-section to waterbirth and will give you tools to embrace the in-betweens and unknowns that may arise throughout your journey. With classes focusing on restoring, renewing, invigorating, and rejuvenating, they are suited for all stages of pregnancy as we honor the ever-changing body and backgrounds in yoga from first timers to experienced practitioners.
"Yoga is a journey of the self, through the self, to the self."
The Bhagavad Gita Is Yoga Safe for Expecting Mothers?
Soon to be mothers frequently ask if yoga is safe and the answer is yes. Exercise is a healthy component of pregnancy, and our prenatal classes focus on the connection to breath and stress relief. Much care was taken in creating each class and instruction is given on how to modify each pose as your baby grows. Most woman are surprised more about what they can do during yoga versus what they can't!
What are the Benefits of Prenatal Yoga?
According to the American College of Obstetricians and Gynecologists (ACOG), regular exercise in general benefits a pregnant woman and the baby in the following way:
reduces back pain
eases constipation
may decrease your risk of gestational diabetes, preeclampsia, and cesarean delivery
promotes healthy weight gain during pregnancy
improves your overall general fitness and strengthens your heart and blood vessels
helps you to lose the baby weight after your baby is born
Additionally, Mayo Clinic specifically cites prenatal yoga as an effective way to combat common conditions throughout pregnancy resulting in:
improved sleep
reduced anxiety and stress
stronger critical core muscles
reduced nausea, back spasms, lower back pain, and headaches
While prenatal yoga is exercise that helps you maintain mobility, it is designed to connect you to your parasympathetic nervous system (PNS) that takes over in quiet conditions when a person is at rest. The main purpose of the PNS is to conserve energy to be used later and to regulate bodily functions like digestion, activating metabolism, and helping the body relax. As your body changes so dramatically during pregnancy, yoga postures can also help relieve muscle strain. All these components help to keep mom and baby healthy as they grow together.
And what is one of the best outcomes of any Yoga Center Retreat Classes? You join a community of fellowship and support!
Prenatal Yoga in the Minneapolis Area
We would love to be a part of your pregnancy journey. Join us and women all over the Minneapolis metro area for prenatal yoga classes at our St. Louis Park location or via zoom online.
If you'll be attending a class with us for the first time, please see our New Student Form. We will ask you to fill it out and send to us ahead of class.
We also hold weekly prenatal classes for moms and monthly Yoga for Labor and Delivery workshops for both mom and birth partner.
Specialized Prenatal Yoga Teacher Training: JAI PRENATAL
The Yoga Retreat Center offers specialized prenatal yoga training to help you prepare for leading prenatal yoga classes. With highly personalized prenatal yoga teacher training from Jennifer Gray, you gain a complete understanding of how to lead classes for women at all stages of pregnancy. You will learn modifications for poses to support women throughout their pregnancy to stretch, breathe, and safely engage in their yoga practice.
For more information, call 952-582-1271 and talk to Jennifer Gray. All our teacher training classes are offered by experienced yoga teachers with a passion for helping students expand their yoga practice and gain the understanding and expertise to lead programs with confidence.
INTERESTED?
TO LEARN MORE ABOUT OUR 300-HOUR TEACHER TRAINING,
EMAIL JENNIFER GRAY
TO SET UP A FREE INFORMATION SESSION.
THE YOGA CENTER RETREAT IS A 300-HOUR YOGA ALLIANCE REGISTERED SCHOOL