Yin Yoga at the yoga center retreat
Yin Yoga hails from the teachings of ancient Taoist yoga and has become increasingly popular in the yoga community over the past 10 years. It's no surprise that students are flocking to Yin classes considering our fast paced world with its ups and downs.
Yin teaches us how to slow down, to be quiet, to move into the deeper parts of ourselves where we can access our innate wisdom and vital life force.  Yin provides us with an excellent opportunity to balance a more active (or yang) yoga practice and/or lifestyle. It promotes suppleness and health in the physical body while it boosts the immune system and removes, or irrigates stagnant energy and blockages from the energy body.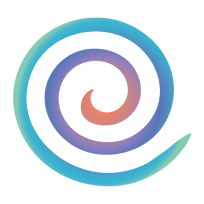 yin yoga classes
Encourage your body to enter into a healing state, calm the nervous system and boost your immunity. Yin balances out more vigorous forms of yoga and other workouts as well. Props and modifications are provided, making Yin suitable for all levels.
YIN yoga teacher training

become certified to teach YIN yoga
This training is for yoga teachers who have completed their 200 or 500 hour certification and would like to expand their practice and teachings. A certification and continuing education credit from Yoga Alliance will be awarded to those who attend all 15 hours of the training. No make-ups allowed.
In this training students will learn:
Yin postures, proper alignment, use of props, benefits and contraindications
Variations for all levels and body types
How to sequence a balanced yin class
Basic understanding of the Meridians
A variety of meditation techniques to offer during the practice
Guided relaxations and "mini" Yoga Nidras
Participants will experience in-depth practices complete with different themes, meditations and guided relaxations and a comprehensive take home manual.