sup yoga at the yoga center retreat
Stand-Up Paddleboard Yoga has become a trend for both yogis and paddleboard enthusiasts alike. Bringing your yoga practice to the water can improve your technique and form tremendously due to the increased amount of strength, balance and focus it takes to hold the poses on water.
Poses will be easy to moderate intensity and modified specifically for a paddleboard. You can expect transitions between poses to take at least twice as long as they do on land. These classes are appropriate for those with no yoga experience.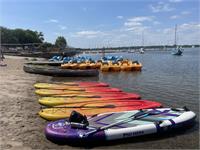 sup yoga on Bde Maka Ska
SUP Yoga classes take place on Friday evenings at 6pm and Saturday mornings at 10am. We will meet at the boat rental facility Wheel Fun Rentals.
If you need to rent a board, the class is $45, and you get to the keep the board for an additional hour after the yoga class so you can paddle on your own.
If you BYOB (bring your own board), class is $30. You must have a life jacket with you at all times.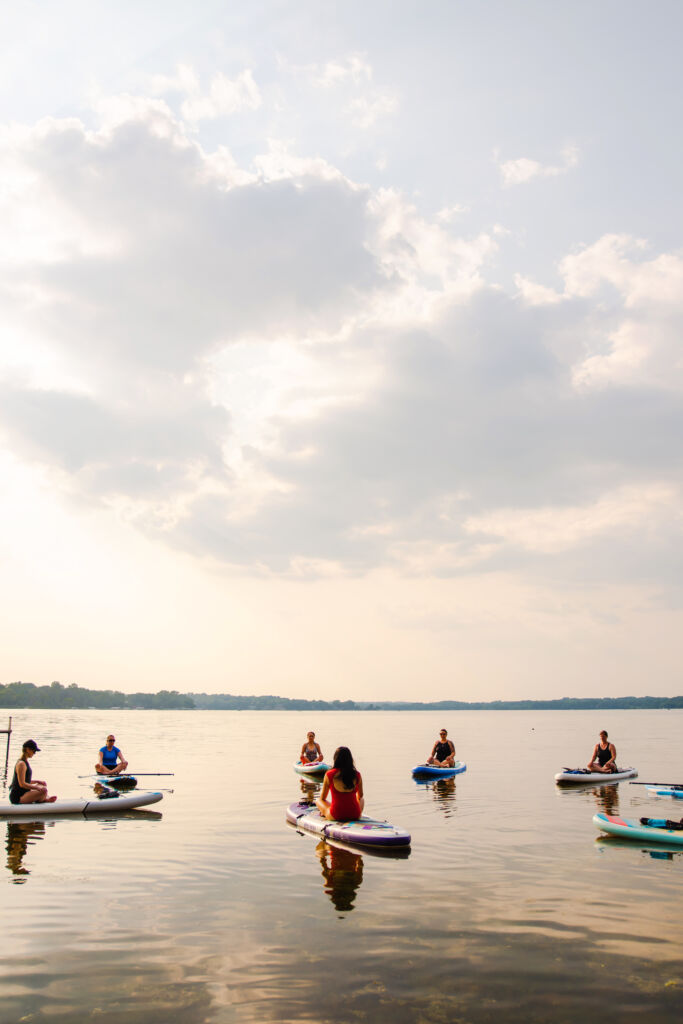 become a certified sup yoga teacher
You already know how to teach on land, so bring your skills to the water with SUP Yoga Teacher Training! You will learn how to safely teach yoga on a paddleboard and get tips for launching your own classes.
Upon successful completion of the course and pre-requisites, you will receive a certificate of completion and be eligible to earn 15 Continuing Education hours through Yoga Alliance. Pre-requisites include:
Copy of 200hr YTT certificate (only required for YA CE hours)
Completion of basic First Aid/CPR training