Holiday packages are available in studio and come in a box ready for wrapping. Short on time? Give us a call and we can get one ready for you to come pickup. We can also ship all packages (with the exception of the yoga props) for an additional flat-rate shipping fee. Prices below do not include tax.
Questions about our holiday packages? Give us a call at (952) 582-1271.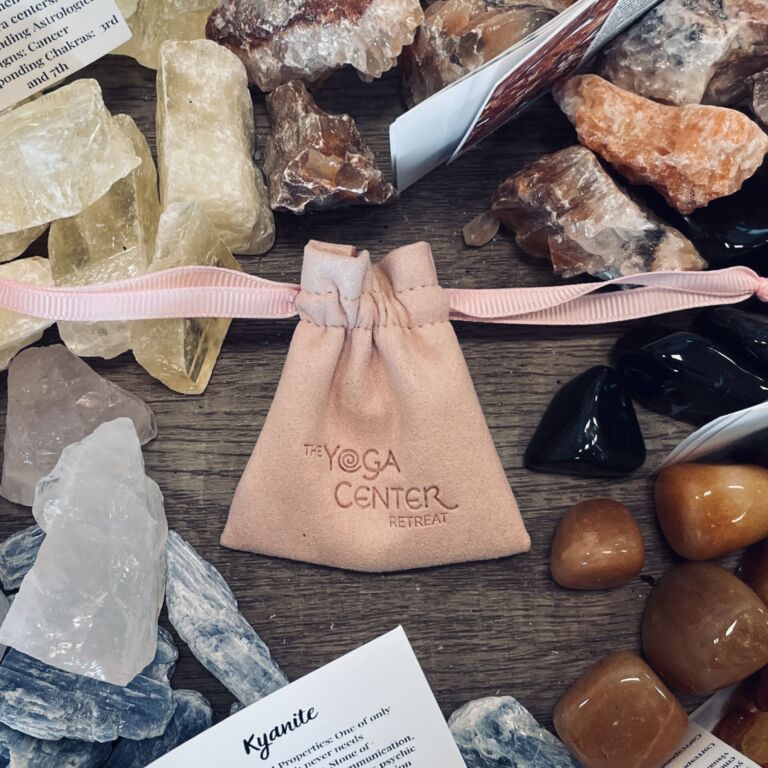 EVERYBODY MUST GET STONES
Select from a wide variety of raw and polished crystals. Each one comes with a name card that explains its individual properties. Stash your crystals in our drawstring logo pouch. Crystals are individually priced. Pouch is $1.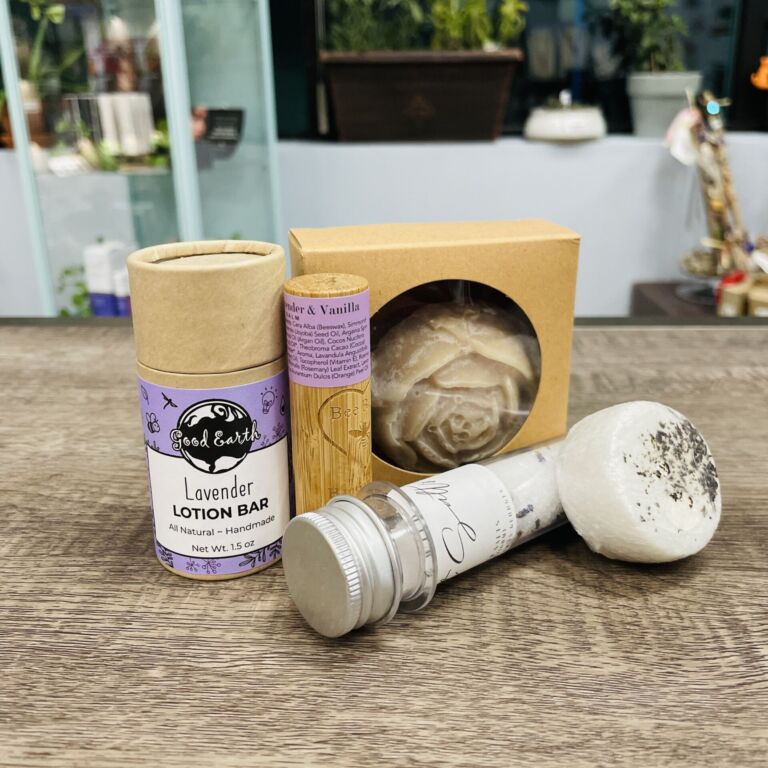 SLOW YOUR ROLL ($33)
Press the pause button and indulge your senses with our selection of bath products. Includes a flower soap bar, Good Earth lotion bar, Bee Bella lip balm, bath salts and shower steamer. Scents can be customized!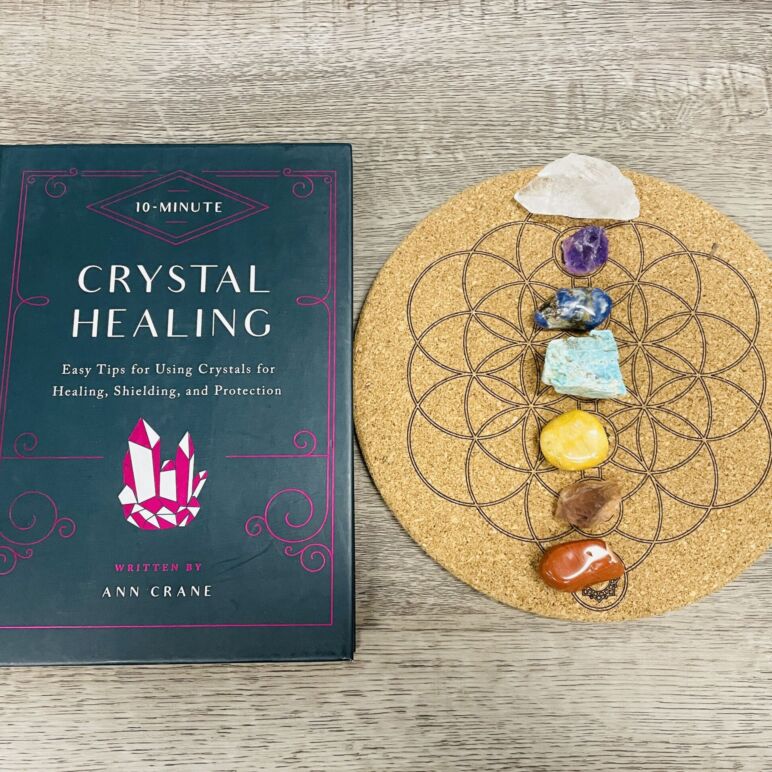 Boom CHAKRA laka! ($36)
You'll have everything you need to align your chakras with this set of 7 crystals, a chakra grid and crystal healing book.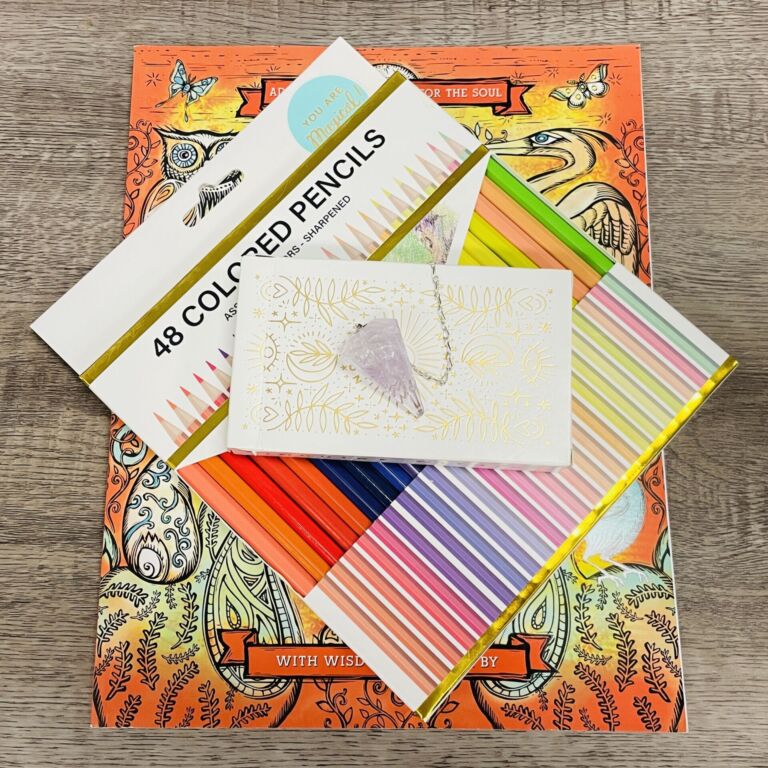 find a happy medium ($50)
Artsy mediums will be kept busy with a new set of tarot cards, a crystal pendulum, coloring book and set of colored pencils.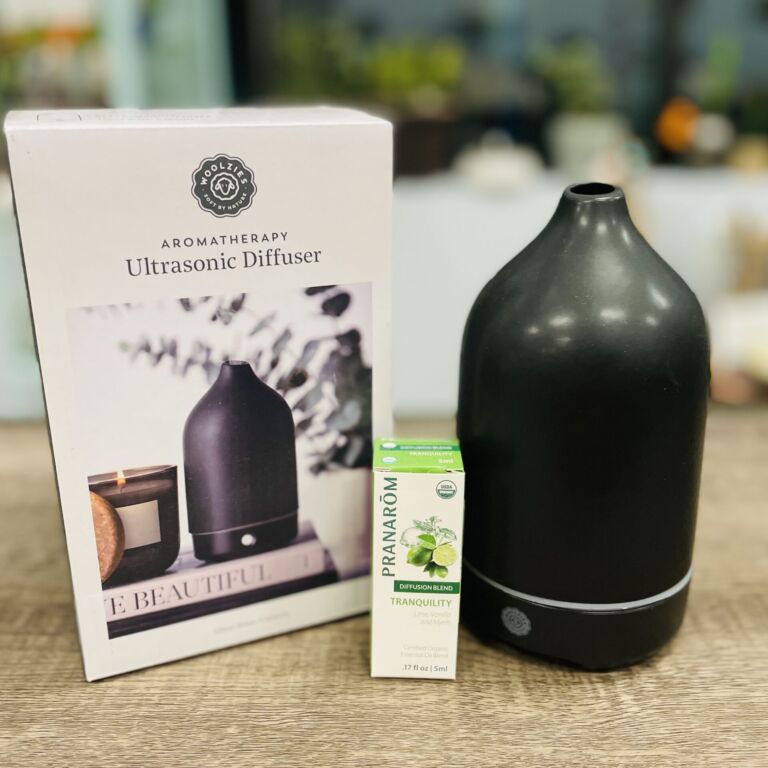 you're oil i need ($55)
Relieve stress and sleep better with a Woolzies oil diffuser and your choice of one Pranarom Diffusion Blend oil.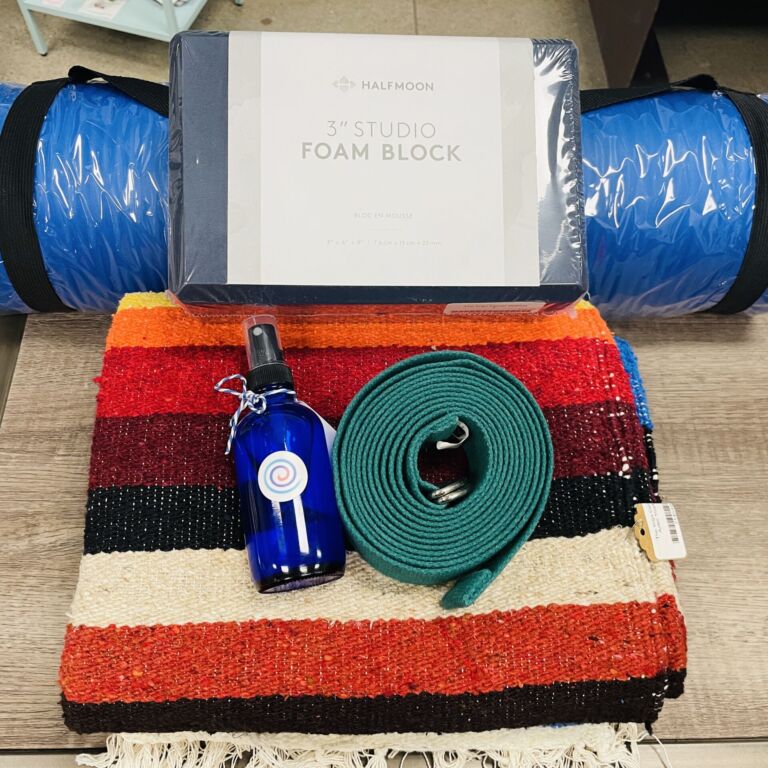 give some mad props ($104)
Give the yogi in your life all the props they need for their practice. Set includes a yoga mat with carrying strap, our hand-made mat wash, a blanket, a 3″ block and a strap.
Due to the size of the yoga mat, this package does not come in a box, nor can it be shipped.