restorative at the yoga center retreat
what is restorative yoga?
Rest and renew with Restorative yoga. During deep relaxation, all the organ systems of the body find benefits. A few of the measurable results of deep relaxation include the manipulation of the nervous system to a parasympathetic dominant state, resulting in the:
Reduction of blood pressure
Lowering of serum triglycerides and blood sugar levels in the blood
Increasing of the "good cholesterol" levels
Improvements in digestion, elimination and fertility
Reduction of muscle tension, insomnia and generalized fatigue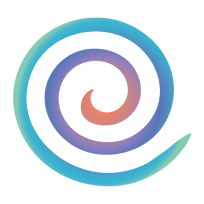 restorative yoga classes
Encourage your body to enter into a healing state, calm the nervous system and boost your immunity. Restorative yoga balances out more vigorous forms of yoga and other workouts as well. Props and modifications are provided, making this class suitable for all levels.
yin & restorative yoga classes
Take a break from the outside world of sensory overload and step into a candlelit sanctuary,  opening the body and quieting the mind. This meditative practice, consists of passive, sustained floor poses. Long holds nourish and strengthen connective tissue, creating deep openings in the body and reconnecting us to our innate wisdom.
restorative yoga teacher training
become certified to teach restorative yoga
Restorative Yoga Teacher Training is for yoga teachers and dedicated practitioners who are interested in the methodology of Restorative yoga. In this training students will learn:
Basic Ayurvedic principles as related to Restorative Yoga
Therapeutic warm up movements for restorative yoga
(Pavanmuktasana Series~Divine Energy Freeing Series)
Restorative yoga asana alignment, benefits, contra-indications
and use of props
Types of relaxation: visualization, guided imagery, intro to Yoga Nidra
Sequencing a Restorative Yoga class or practice
Upon completion, participants will be able to create, teach and guide a customized Restorative Yoga practice for themselves and others.