RYT 500 | GENTLE, RESTORATIVE, YIN YOGA
Zoe first started practicing yoga in 2009 at the age of 13. A new yoga studio opened in her neighborhood and she was immediately drawn to it. She began her yoga journey as a way to find inner peace; she sought and found comfort through yoga.
In 2013, Zoe graduated from the Yoga Center of Minneapolis teacher-training program as the youngest student to date, having completed both the 200-hour and 500-hour programs by age 17.
In 2017, she completed her Master's degree in Acupuncture and Chinese Medicine from Northwestern Health Sciences University in Bloomington. She is now a licensed Acupuncturist.
Zoe is passionate about holistic forms of healing that incorporate mind, body and spirit. If you are looking for a holistic, meditative, and traditional approach to your yoga practice, drop by one of her classes!
What is Your Favorite Style of Yoga?
Tantra, restorative and Yoga Nidra.
CHAI, COFFEE, OR KOMBUCHA?
Kombucha.
DO You hAVE PETS and If so, what kinds and their names?
Not at my place, but my parents have 2 dogs – Lulu and Agnus – and a cat named Stoli. My grandparents also just got a kitten named Gust! I consider all of them to be my own. 🙂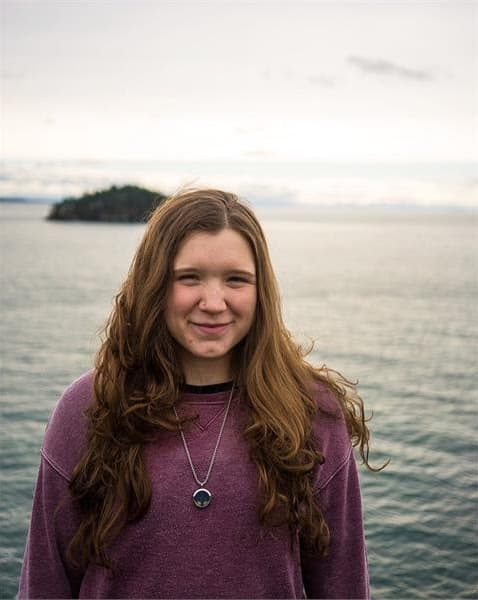 "Treat everyone you meet as if they are God in drag." ~Ram Dass
FAVORITE THING TO DO WHEN YOU're NOT DOING/TEACHING YOGA?
I like to stay active by going to the gym and taking walks around the lake in the summer. I also enjoy reading and spending time with friends and family.
FAVORITE BOOK/MOVIE?
Book: The Power of Now by Eckhart Tolle. Movie: American Beauty.
LEAST FAVORITE YOGA POSE AND WHY?
Maybe cow face pose – I feel awkward in it.
MOST FAVORITE YOGA POSE AND WHY?
I have so many! If I had to choose, my favorite would be a simple supine spinal twist because it opens the hips, back and chest all at once; and supports heathy digestion, supports spinal health, and it's an energetic detox! So many benefits and it feels so good!
IF YOU COULD DO ANYTHING BESIDES TEACH YOGA, WHAT WOULD YOU DO?
I'm an acupuncturist now, so probably that!
What do people tell you they love about your classes?
I hear that my voice is calming and my classes are very relaxing.
three adjectives to describe yourself?
Empathetic, passionate and benevolent.