E-RYT 500 | VINYASA, ASHTANGA
Susan's interest in yoga surfaced late in life, at age 40, when off-handedly she enrolled in a yoga class at the YMCA in Washington, D.C. Her teacher, a former Swami with the Sivananda organization, turned her world upside down with the sun salutations, the breath work and the inversions. She was hooked and has remained on the yoga path since that first class.
Susan has been practicing and teaching yoga since 1986 in Washington, DC and since 2007 in Minneapolis. She started with Sivananda Yoga and branched off from there to study with Dharma Mittra, Bikram Choudry, Erich Schiffman, Richard Freeman, Baron Baptiste, Sharon Gannon and David Life (to name a few). Her Ashtanga practice blossomed when she attended the first Yoga Journal Yoga Conference in Estes Park, CO in 1995, with Richard Freeman. In 1999 she began studying with Pattabhi Jois when he was in the United States and continued these annual week-long workshops up until his death in 2009.
She is a self-proclaimed "yoga mutt," and draws from a variety of yoga traditions, blending Ashtanga, Jivamukti, Bikram, Sivananda and Vinyasa to create her own signature teaching style. Her classes are vigorous, encouraging students to pay attention to their breath while experimenting with the asanas. The variation from day to day in class content keeps the practice fresh and the students in the present moment.
Do something good for yourself everyday–Do Yoga!

And remember–Time alone on your yoga mat is your best teacher!
» Take a class with Susan
CERTIFICATIONS AND TRAININGS
Sivananda Certification, Sivananda Ashram Yoga Retreats, Bahamas

Pattabhi Jois/Sharath Jois US Tours Participant (15+yrs), Ashtanga Yoga New York/Brooklyn Yoga Club

40-Hour Teacher Training Course Primary Series of Ashtanga Yoga, David Swenson

Restorative Yoga Certification, Judith Hanson Lasater

Yin Yoga Level 1 and Level 2 Certification, Yoga Center of Minneapolis, Michelle Pietrzak-Wegner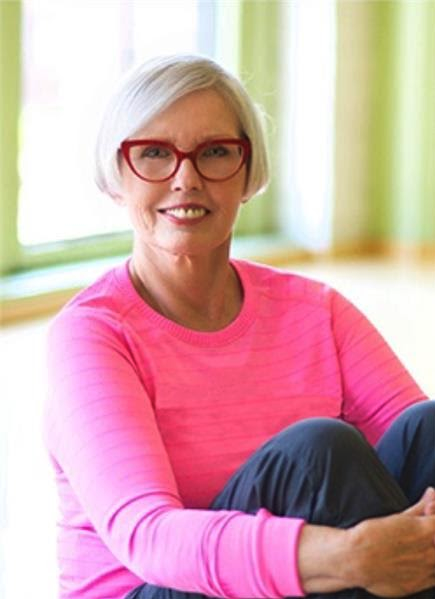 "Health is wealth. Peace of mind is happiness. Yoga shows the way." – Swami Vishnu Devananda