E-RYT 200 | EISCHENS YOGA
Lynn Shuck has been practicing yoga since 1990. She has over 23 years of experience as a yoga teacher and body detective. Lynn works with all kinds of bodies in a variety of settings, from workshops and classes to private therapeutic sessions. She incorporates many disciplines when working with students and clients, including Eischens Yoga, biomechanics, functional movement and numerous therapeutic practices. Lynn's passion is helping people discover that they can make simple changes for a big health impact.
What is Your Favorite Style of Yoga?
Alignment-based practices such as Healing and Balance or Eischens Yoga.
CHAI, COFFEE, OR KOMBUCHA?
Um … yes? I drink dark teas such as puerh every morning. If I make chai, I don't like it overly sweetened. And I also enjoy coffee and kombucha and kefir water.
DO You hAVE PETS and If so, what kinds and their names?
Our dog, Lexi, is a greagle (part Italian Greyhound/part Beagle/possibly something else as well). She's about 10 years old. Rescued her when she was about 2.
FAVORITE THING TO DO WHEN YOU're NOT DOING/TEACHING YOGA?
I love reading (mostly fiction), walking/hiking/climbing trees, gardening, knitting (though I will crochet as well).
FAVORITE BOOK/MOVIE?
That's impossible. Seriously?! All right. Here are books I frequently recommend to folks: The Underground Railroad by Coleson Whitehead; The Weight of Ink by Rachel Kadish; Abundance, A Novel of Marie Antoinette by Sena Jeter Naslund; One Thousand White Women by Jim Fergus; The Guernsey Literary and Potato Peel Pie Society (if you saw the movie, forget it and go read the book. Not the same beast at all); and a great middle school read called The Mysterious Benedict Society (yes, I still enjoy good children's literature). I couldn't even begin with movies. Too many.
LEAST FAVORITE YOGA POSE AND WHY?
Sitting in Lotus. My hips and knees have never moved in those directions, even at my most nimble.
MOST FAVORITE YOGA POSE AND WHY?
Handstands, though after a shoulder injury, I cannot do them yet. I miss them.
IF YOU COULD DO ANYTHING BESIDES TEACH YOGA, WHAT WOULD YOU DO?
I've already had my two dream careers (yoga is the second one) and a few successful side hustles that were pleasing. Cannot imagine doing anything else. Seriously.
What do people tell you they love about your classes?
How I attend to everyone, how well I see bodies, how welcome they feel.
three adjectives to describe yourself?
Caring, attentive, insightful.
WHAT ELSE WOULD YOU LIKE TO SHARE WITH POTENTIAL STUDENTS?
I want my classes to foster community; an informal space where questions are the norm, and self-awareness is the goal.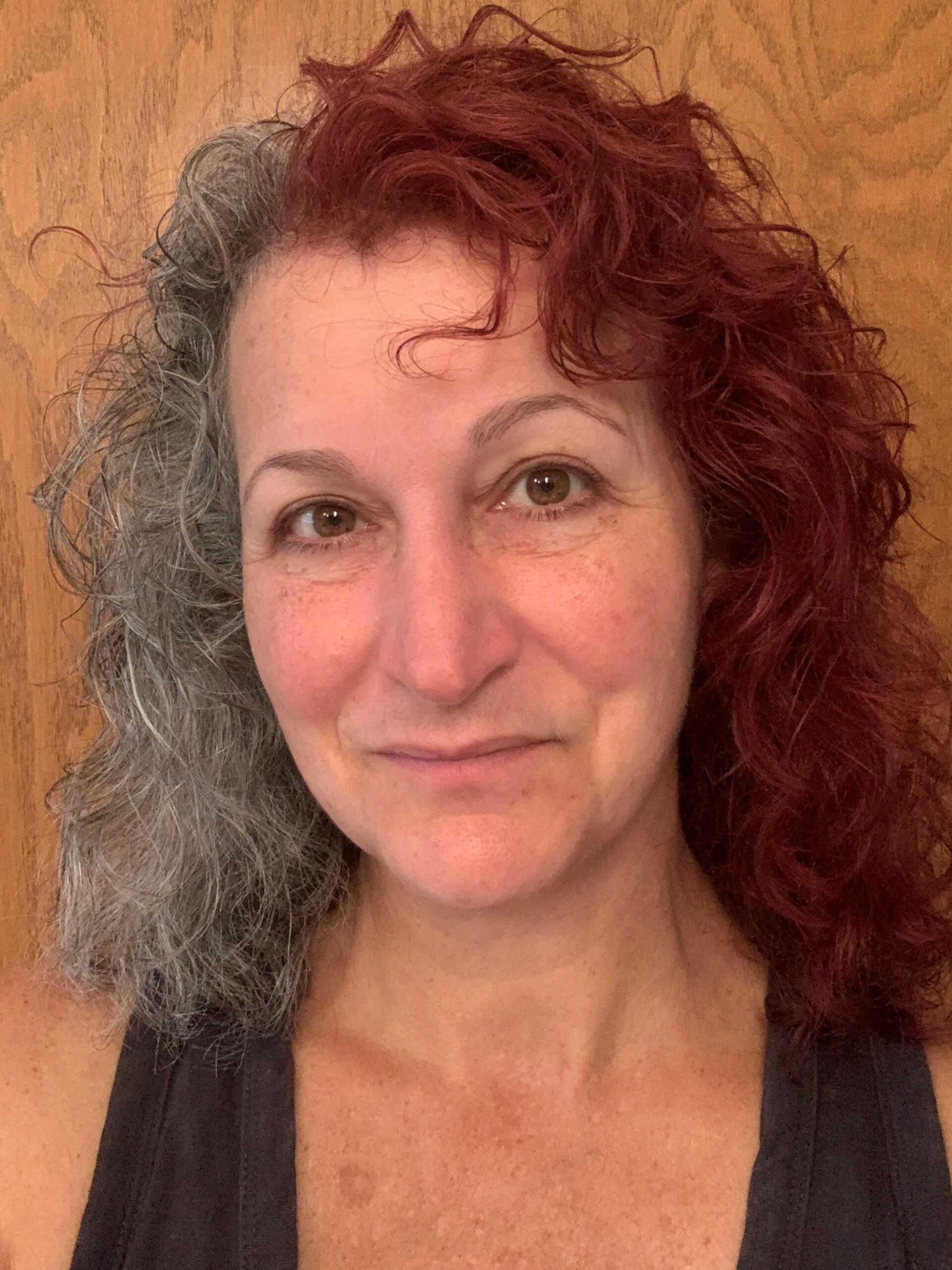 In a yoga class: "Do what I say, except for when you don't."