owner, RYT 200 | VINYASA, sup yoga
Jennifer completed her 200-hour through the Yoga Center Retreat.
Jennifer first discovered yoga in 2007 at the Yoga Center of Minneapolis when she dropped in for an Ashtanga class and has been practicing yoga ever since. She knew that becoming a teacher would be the best way to share her passion of mindful movement with others, as well as give back to the amazing community that has enriched her life in so many ways.
Her goal in every class is to create an environment where you can let go of your expectations and find the inner stillness that can only be reached by linking mind, body and breath.
Jennifer is the co-owner of The Yoga Center Retreat and works full-time as a digital strategist. In addition to her yoga certification, she holds a 1st degree black belt in Taekwondo.
LEARN MORE ABOUT jennifer
WHAT IS YOUR FAVORITE STYLE OF YOGA?
Ashtanga
CHAI, COFFEE, OR KOMBUCHA?
Coffee, which is a delivery mechanism for cream and sugar.
DO YOU HAVE PETS AND IF SO, WHAT KINDS AND THEIR NAMES?
My son is allergic to dogs and cats, so we have rabbits. Sophia is a Holland Lop and Ricardo Montalbun is a Netherland Dwarf.
FAVORITE THING TO DO WHEN YOU'RE NOT DOING/TEACHING YOGA?
Spending time in nature, gardening, baking, and traveling with my husband and two sons.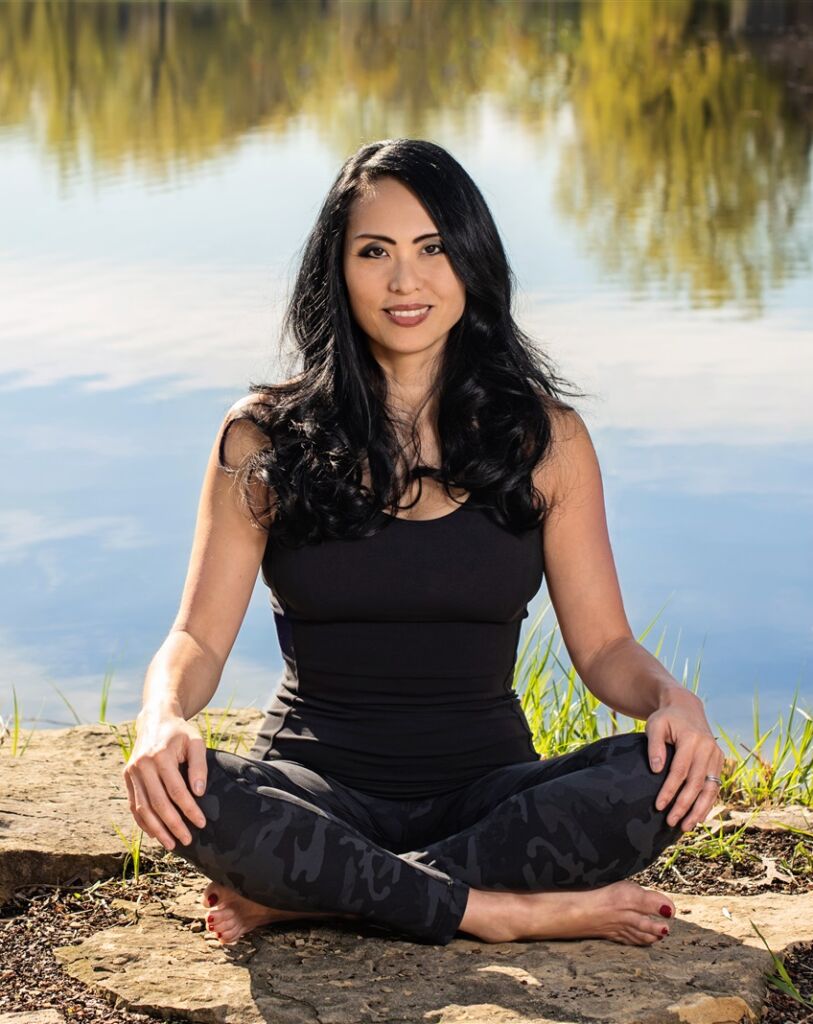 "Listen to silence…it has so much to say."  ~Rumi
FAVORITE BOOK/MOVIE?
I'm always reading a non-fiction book. My favorite genres are history, true crime and the supernatural.
LEAST FAVORITE YOGA POSE AND WHY?
Headstands and handstands. I have an inner ear disorder that causes dizziness, so being upside down is a bad idea for me!
MOST FAVORITE YOGA POSE AND WHY?
I love poses that challenge my balance. Warrior 3 and Crow are so fun!
IF YOU COULD DO ANYTHING BESIDES TEACH YOGA, WHAT WOULD YOU DO?
I'm a digital strategist by day and enjoy the work, but traveling and ending homelessness for people and animals would be the ultimate dream.
WHAT DO PEOPLE TELL YOU THEY LOVE ABOUT YOUR CLASSES?
Students have said that they enjoy how the poses flow together and that my classes are a safe and comfortable environment to practice, regardless of their level of experience.
THREE ADJECTIVES TO DESCRIBE YOURSELF?
Inclusive, driven, empathetic
What else would you like to share with potential students?
I truly believe that any two people can form a connection with each other regardless of their background. It is a privilege to connect with other yogis.