ashtanga at the yoga center retreat
Ashtanga is a highly structured, set series of sequences that increase in difficulty as you progress. It emphasizes quick movements, flexibility and strength. Founded in India by K. Pattabhi Jois, it is often described as a modern form of classic yoga.
In a classic Ashtanga sequence, you go through the same poses in the same order, for the same breath count, each time you practice.  This combination of intense movement and focus makes Ashtanga a "sweaty meditation", will elevate your practice and is excellent for anyone looking for a fast-paced challenge.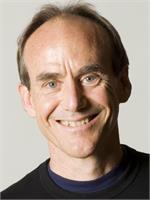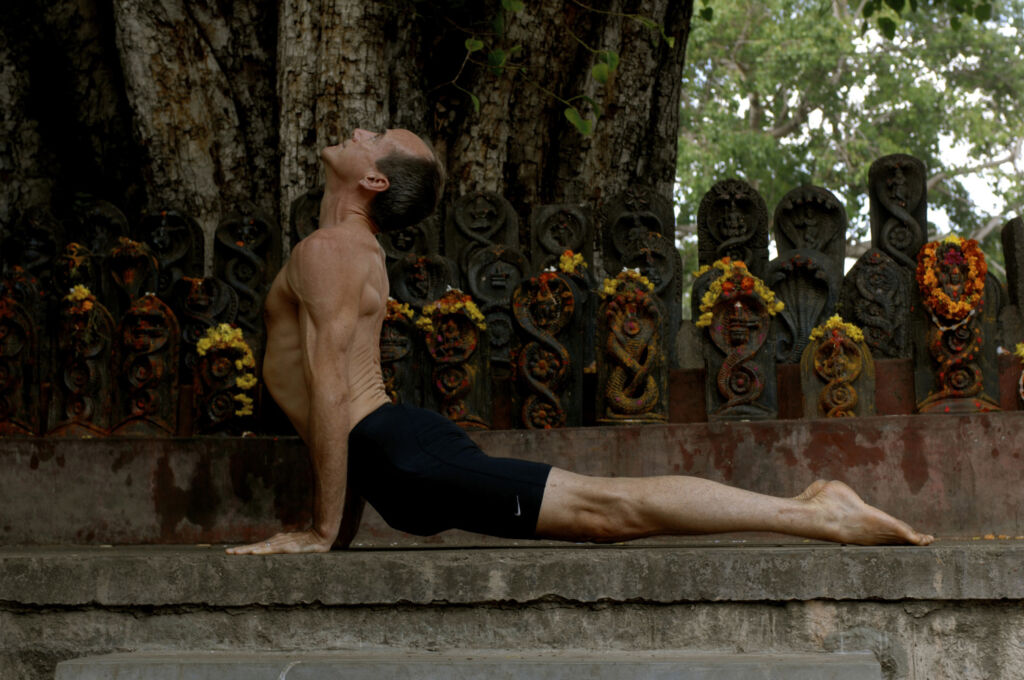 david swenson, visiting instructor
We are thrilled to welcome visiting instructor David Swenson this coming April for a weekend of Ashtanga workshops or a full week of teacher training!
David began practicing yoga in 1969 at the age of 13. His older brother Doug was his first teacher and they practiced Hatha yoga from whatever books they could find.
David's introduction to Ashtanga came in 1973 when he met David Williams and Nancy Gilgoff in Encinitas, California. In 1975 David and Nancy brought K. Pattabhi Jois to the U.S. for the first time and Swenson was fortunate enough to be there. Swenson made his first trip to Mysore in 1977 and is one of a very small number of people that have learned the full Ashtanga system as it was originally taught by K. Pattabhi Jois.
David is recognized today as one of the world's foremost practitioners and instructors of Ashtanga Yoga. David is the author of the highly popular and bestselling book,  "Ashtanga Yoga: The Practice Manual" which has been printed in 10 different languages and sold internationally.
David's workshops
David will be teaching 5 workshops the weekend of April 21st. You can take them individually, or bundle all 5 together and save!
Friday, 4/21 from 6-8pm: Ashtanga Basics
Saturday, 4/22 from 9-11am: Fully-Led Primary Series
Saturday, 4/22 from 12:30-3pm: Flying, Floating & Handstands
Sunday, 4/23 from 9-11:30am: Inversions, Backbends & Sitting With Your Breath
Sunday, 4/23 from 12:30-3pm: Really Hip Openings for the Hips
David's 40-hour ashtanga teacher training
Don't miss the opportunity for a deep immersion into the details underlying the practice and teaching of Ashtanga yoga. This 40-hour course will cover teaching techniques of the Primary Series:  Yoga theory, the practicalities of conducting a class and safe and effective hands-on adjustments. Participants should have a consistent personal practice of Ashtanga Yoga and understand the flow and sequencing of the primary series asanas. The course is not designed as an avenue to learn the sequence but rather to teach Ashtanga Yoga or to deepen an existing practice.
As in all courses run by David there is sure to be plenty of laughter and joy woven into the experience. Many previous participants have commented about learning more than they'd ever imagined possible in a weeklong course while having so much fun in the process.
Teacher Training Schedule:
Monday, 4/24 through Friday, 4/28: 9am-12pm & 1:30-4:30pm
Saturday, 4/29: 9am-1pm & 2:30–4:30pm
Sunday, 4/30: 9am-1pm