RYT 200 | YIN, VINYASA, SLOW FLOW, GENTLE, Meditation, PRANAYAMA
200hr YTT, Yoga-Alliance certified
100 hour module, pranayama, Yoga-Alliance certified
100 hour module, Yoga & Tai Chi, Yoga-Alliance certified
Tanzfabrik Berlin Dance Intensive completion
Arthur Murray Associate Bronze teacher certification
Transcendental Meditation course completion
Student of Tai Chi, Feldenkrais, Klein Technique
Plum Village, France health & dharma retreats
Paula first came to yoga during her PhD program while living in Canada. After moving to Germany, she quit life in academia and continued a lifelong love, dance, in Berlin. She returned to the US when faced with health issues that were subsequently diagnosed as endometriosis. Yoga has been part of her healing journey and as a result she is knowledgeable about yoga, tai chi, Traditional Chinese Medicine, and many other somatic practices relating to pain management. She is also a facilitator of Nonviolent Communication. She believes in the power or movement to empower, to create, and to allow us to thrive.
What is Your Favorite Style of Yoga?
All styles except Kundalini and sculpt/power flow, and even these I can intellectually appreciate.
CHAI, COFFEE, OR KOMBUCHA?
Chai in winter, kombucha in summer!
DO You hAVE PETS and If so, what kinds and their names?
My cat Billie Jean is a magical creature. She does yoga! Just kidding. https://www.instagram.com/p/BriW7FolKQ8/
FAVORITE THING TO DO WHEN YOU're NOT DOING/TEACHING YOGA?
I just bought a house and have been loving gardening, and growing my own food. Great pandemic activity!
FAVORITE BOOK/MOVIE?
Too many to list! I recently read "Where the Crawdads Sing" — an excellent, quick read!
LEAST FAVORITE YOGA POSE AND WHY?
Reclined butterfly (supta bada konasana) — I have endometriosis and that can irritate it. But, such a good posture!
MOST FAVORITE YOGA POSE AND WHY?
Forward fold (uttanasana), all day every day.
IF YOU COULD DO ANYTHING BESIDES TEACH YOGA, WHAT WOULD YOU DO?
I just launched a sustainable household goods company, and with that and yoga, there's almost nothing I'd rather be doing.
What do people tell you they love about your classes?
My yoga voice! Especially for yin/slow classes.
three adjectives to describe yourself?
Adventurous, joyful, vata.
WHAT ELSE WOULD YOU LIKE TO SHARE WITH POTENTIAL STUDENTS?
I also teach nonviolent communication and in that context do a lot of work on social justice issues (racism, gender equity, etc.)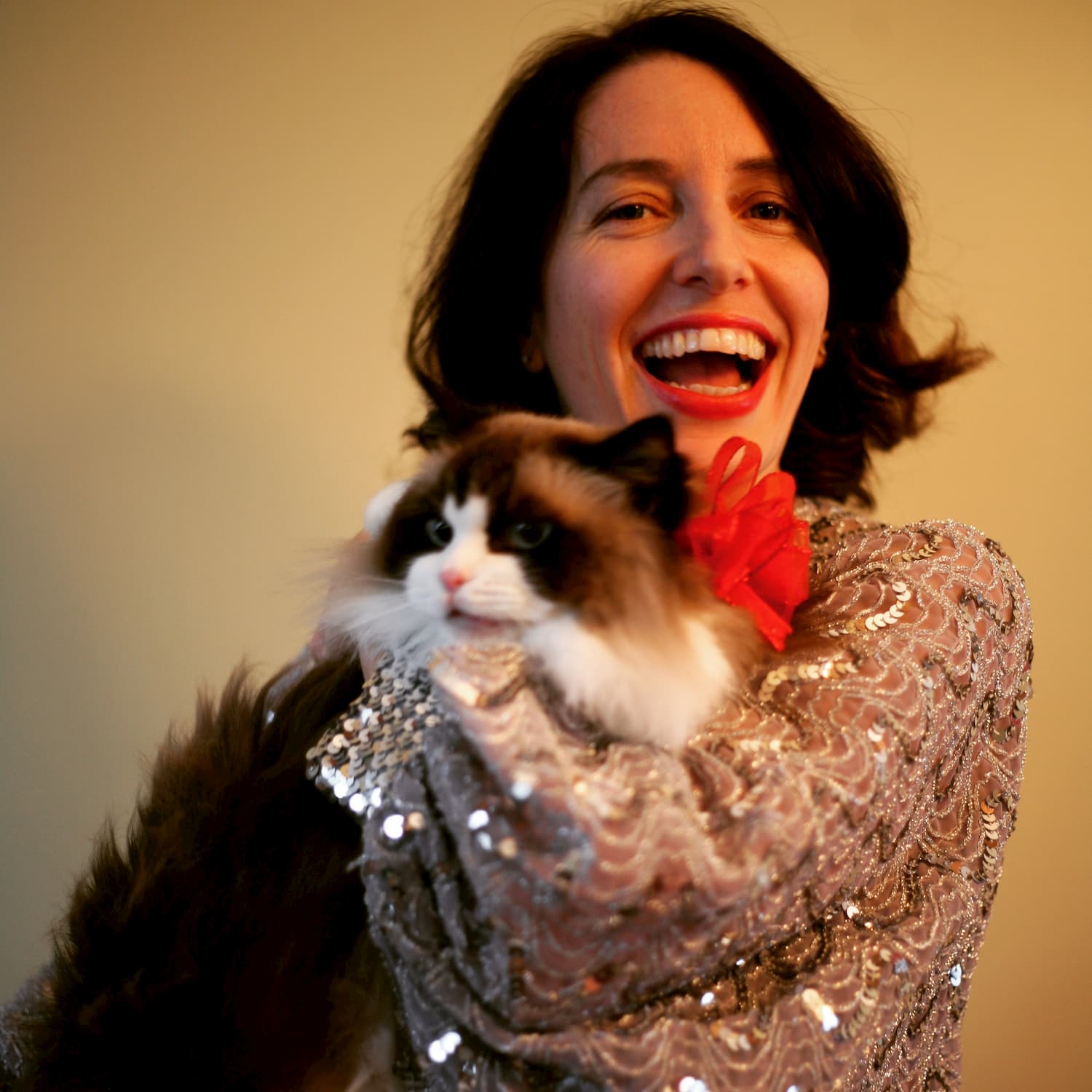 "When you love you should not say,

'God is in my heart,' but rather,  'I am

in the heart of God.'

And think not you can direct the course

of love, for love, if it finds you worthy,

directs your course.

Love has no other desire but to fulfill

itself."

~ Kahlil Gibran, the Prophet